We are the first and so far the only freeride center in Ukraine.
Dragobrat is rightly called the center of freeride - the most popular place for off-piste skiing in Ukraine, because, in addition to a large number of trails and lifts, there are large areas for skiing intact directly within the resort, and especially outside it. It is considered that at skiing on untouched natural snow all possibilities of a snowboard and mountain skis are as much as possible opened.
With the development of winter recreation in Ukraine, the number of skiers and snowboarders who go skiing far beyond the slopes is significantly increasing. To ride outside the resorts, riders must have impeccable skiing skills. And we, for our part, provide quality service for delivery to the snowy areas of the Svydovets massif with the help of a specially equipped snowmobile and a couple of professional guides who will be with the group throughout the day and accompany it while skiing.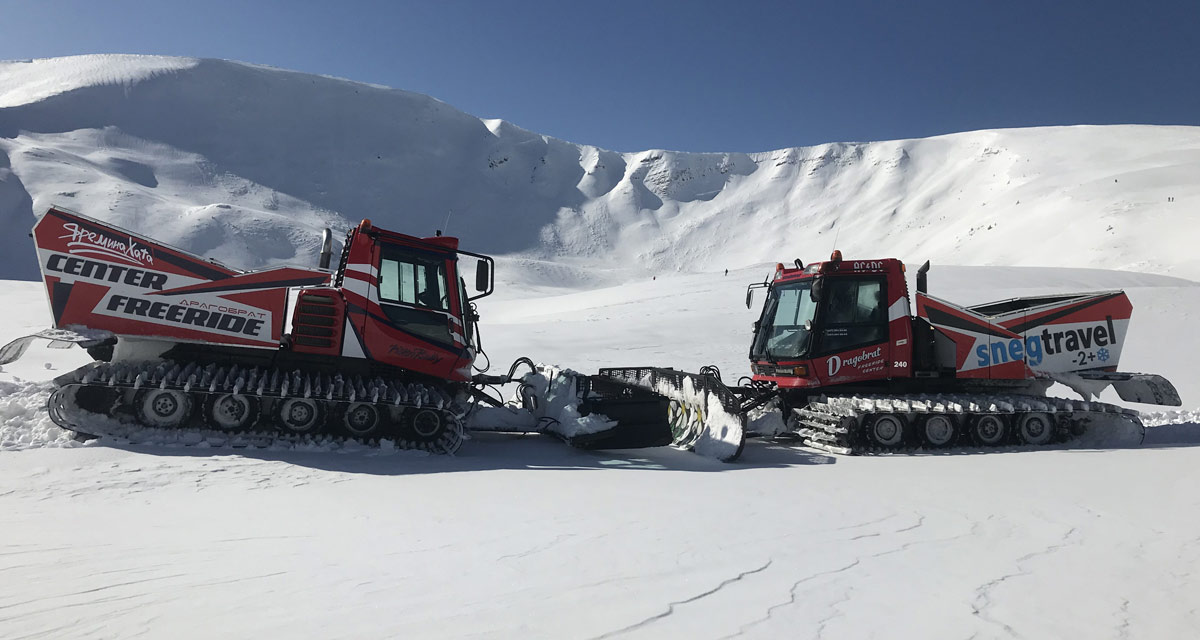 We are two brands: "Dragobrat Freeride Center" and "Yarema House".
We are professionally engaged
organization of freeride tours in Dragobrat.
If helisks in the Alps are expensive and backcountry is lazy, then you are here!
Our specially equipped snowmobiles will take you to the snowiest peaks of the Svydovets massif and at the end of the descents will be waiting for you at the foot. And a team of professional guides will help make your wheelchair as safe as possible and in the best plump snow !!!